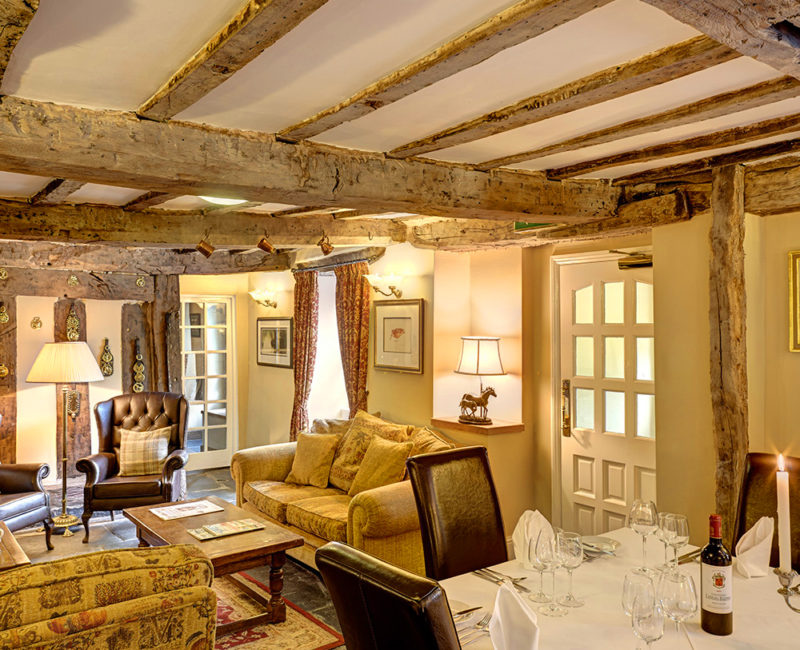 Our vision at the Brigands is to make your visit with us an experience you will wish to repeat time after time. Our team of award winning chefs along with our enthusiastic waitresses and waiters will provide only the best quality, locally sourced produce with a phenomenal service, and a smile which will brighten up your day. Check out our forthcoming events for all of our special offers – Sunday Lunch is a must at the Brigands so don't forget to book! If you have any specific requirements with regards to our menus and dining services then please do not hesitate to contact us.
Book your Brigands Inn reservation on Resy
CHRISTMAS PARTY MENU
Our Christmas Party Menu can be found below and is available from Friday 24th November to December 30th. If you would like to book a table please call us on 01650511999 to make a reservation for our Christmas Menu.
View Christmas Menu (PDF Format) View Christmas Menu (Word Format)
AWARD WINNING BREAKFAST
The National Breakfast Awards held earlier this year in London was won by Kevin, owner of the Brigands Inn.
At the Brigands Inn we produce dishes with the best local ingredients, from local artisan producers to serve the local community and our customers.
Kevin loves a cooked breakfast but was very conscious of the high fat and calorie level in a traditional British fry-up, so his award winning breakfast has half the fat and calories of a traditional breakfast but still has all the flavour, appearance and ingredients of our local suppliers. He makes his own dry-cure bacon which is half the salt and half the fat, similarly, the same can be said for the cider rarebit sauce in comparison to hollandaise and the use of sourdough toast is lower in fat and free sugars whilst the avocado replaces the butter, so with all these ingredients Kevin complemented his breakfast dish with local eggs, chorizo and black pudding… just mouth-watering just reading it! So, join us for breakfast at the Brigands Inn to taste this wonderful award winning dish. Served from 8:00am onwards
Note: Other breakfast choices available.
Lunch & Dinner
Lunch is served from Midday to 2:30pm daily, and we provide a range of different dishes to suit your requirements all of which are proudly made and served by the Brigands Inn staff. Please note that due to the fact that our meals are all cooked with seasonal produce our menus can change on a daily basis, nevertheless we will always be able to offer you a variety.
Evening meals are served between 6pm and 9pm, so come and relax with a glass of wine in front on the open fire before sitting down to a 3 course meal with family and friends – Our steaks along with the home made chips are a must for all! Don't forget that you can arrange special events with us, just give us a call to pre-book your table and we will be more than happy to cater to your needs.
View Sample Dinner Menu View Sample Sunday Dinner Menu View Sample Sandwich Menu
Tea & Cake
We provide food throughout the day, so if you fancy something a little light and sweet in the mid-morning or afternoon, you need to check out our Morning & Afternoon Teas. With a variety of options such as lights sandwiches, quiche and delicious cakes along with a hot beverage or something a little stronger.
We do a Special 'Afternoon Tea for Two' which includes a selection of sandwiches and assorted cakes, scones with jam & cream, a glass of Prosecco, speciality Teas or Coffee and mints. Served between 2.30 – 5.00pm Please book your table in advance.
We change our menus regularly, the menus listed here are examples of the types of dishes we offer, but are subject to change.
Enquire Now